The Vintage Racquet Collection
Our vintage section includes racquets from the legendary BOSWORTH COLLECTION along with other vintage racquets that we have collected over the years.
Bosworth & Vintage Racquets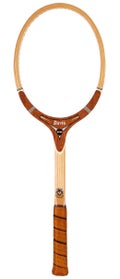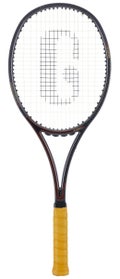 Bosworth Gamma System 35 (5/8)
This extremely rare gem from Bosworth's pro stock packs a thin beam, a 16x18 string pattern and enough mass to redirect heavy pace.
Video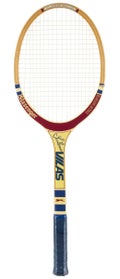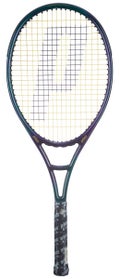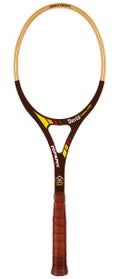 TAD (T.A. Davis) Topspin Racquet (3/8)
This rare masterpiece from T.A. Davis Co. has a diagonal string pattern and open throat. It was launched in 1980 at the end of the wood era. This sample is new!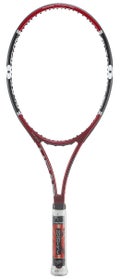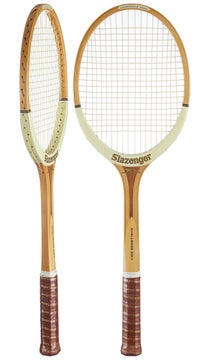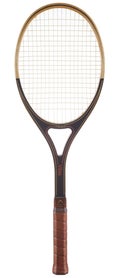 Vintage Head Vilas Racquet
This surgical wood/graphite composite offers outstanding feel and impressive stability. These samples are in impressive condition for their age. The grip is worn from years in storage.
Video